TransForm Toolkit
TransForm Cymru empowers and supports trans young people to access their rights and to provide support to youth-facing organisations to address discrimination and exclusion often experienced by transyoung people.
This toolkit contains information on key points from our consultation with trans young people, guidance for youth work organisations and a selection of resources to use with young people to promote awareness of equality and diversity in your organisation.
[pdf-embedder url="https://youthcymru.org.uk/wp-content/uploads/2014/04/39880-YC-TransForm-Toolkit-English-Final.pdf"]
TransForm Steering Group
Since the start of the project, the group has created a performance and short film based on their experiences, led trans awareness raising sessions with young people and practitioners and met with the Minister for Communities and Tackling Poverty to inform the Welsh Government Transgender Action Plan. The group has enabled trans young people to meet and socialise with their peers, develop skills and confidence and make a real difference to the lives of others.
"This project has been an incredible experience so far. It was my first opportunity to really get to know other trans identified individuals, all of whom I now consider to be close friends. The project itself has provided us all with the opportunity to voice our concerns and hopes for young trans people in Wales, and has enabled us to develop the skills to bring about change in our communities and beyond. I myself have grown in confidence and done things I never thought I was capable of before."
"Before I joined the group I was very alone and now I can't say that."
"I'm more confident and I've got more friends than I've ever had in my life. I'm now involved in something whereas before I was just sat at home."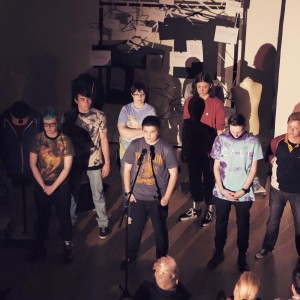 TransForm Cymru Charter
The TransForm Charter has been written by young people from the TransForm Steering Group. It has been created in line with the United Nations' Convention on the Rights of the Child and establishes a number of rights belonging to trans young people and their expectations of organisations to ensure that these rights are met.
If your organisation is interested in signing up to the TransForm Cymru Charter, please contact rachel@youthcymru.org.uk
[pdf-embedder url="https://youthcymru.org.uk/wp-content/uploads/2014/04/40153-YC-TransForm-Charter-Eng.pdf"]
Trans*Form Charter Launch
The TransForm Charter has been written by young people from the TransForm Steering Group. It has been created in line with the United Nations' Convention on the Rights of the Child and establishes a number of rights belonging to trans young people and their expectations of organisations to ensure that these rights are met.
The Charter was formally launched by Lesley Griffiths, Minister for Communities and Tackling Poverty at an event in Cardiff Bay on 3rd December 2015.
Minister for Communities and Tackling Poverty, Lesley Griffiths, said:
"I want a Wales where every young person is able to enjoy their rights, and where they are supported to reach their full potential. This is why the Charter and the Trans*Form Cymru toolkit are so important, containing helpful guidance and resources to help youth-facing organisations honour the rights of young trans* people. I encourage all organisations to commit to the Charter and do all they can to promote equality and diversity."
Young people from the Steering Group shared the TransForm documentary and spoke about their experiences of education, healthcare and their hopes for the future.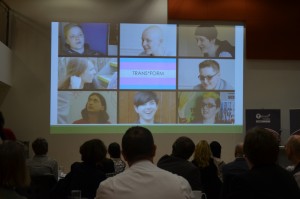 For more information about the TransForm Charter, please contact rachel@youthcymru.org.uk
Humanequin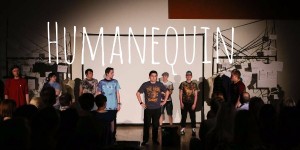 'Humanequin' was a theatrical piece that informed, educated and celebrated the lives of trans* young people in Wales. It combined a film, performance and Q&A that explored real life stories, reflecting upon personal journeys and experiences, the joys, laughter and low points, discrimination and fears that young trans* people in Wales face on a daily basis.
The project was a collaboration between Trans*Form Cymru and Mess Up The Mess.
The piece was created and informed by 23 trans* young people across Wales supported by a team of professional artists including Wales Drama Award 2015 winner Kelly Jones and designer Georgina Miles, film maker Carolina Vasquez and Arts Council Wales Creative Wales Award Winner 2012, Jain Boon.
In July 2015, 8 young people took to the stage and bravely performed and shared their stories. Humanequin was shown in Bridgend College during the Pivotal Conversation Mental Health Conference to youth workers, teachers and other professionals, then toured to Radyr Comprehensive School in Cardiff when it was seen by 120 Year 10 pupils.  In an event supported by Wales Millennium Centre, Humanequin was seen by a further 125 people and was covered by BBC Radio Wales and Newyddion 9 BBC Cymru: http://www.bbc.co.uk/cymrufyw/33578010
The project received an amazing response from young people and professionals, with many pledging changes they would make within their workplace or personal life as a result of seeing the performance.
The film is available on YouTube here.
Conference
In November 2015, we hosted a conference to share learning from TransForm Cymru. The day included keynote speeches from Fox Fisher and Lewis Hancox (co-founders of My Genderation films) and Sally Holland, Children's Commissioner for Wales. Delegates also had the opportunity to attend a range of workshops facilitated by the Gender Identity Research and Education Society (GIRES), Mermaids, The Diversity Trust, Umbrella Gwent and Viva LGBT.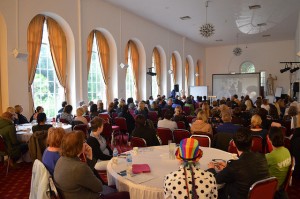 The conferenced closed with a performance of Humanequin and Q&A with members of the TransForm Steering Group. Humanequin, created in partnership with Mess Up the Mess, explores the everyday experiences of trans* young people and their hopes for the future.
"Thank you for inviting us to take part in what was a really excellent and very well organised event. I really appreciate all your work on this project, you have done some really brilliant work and the voices of the young people involved are showing that very clearly"
"I just wanted to thank you for hosting Trans*Form Cymru conference yesterday. I learnt so much from the workshops, speakers and the young people who really put their message across so well. I hope that this will become an annual event"
"A  big thank you to everyone involved for their inspiration, courage and enthusiasm. Congratulations on a wonderful awareness / training day"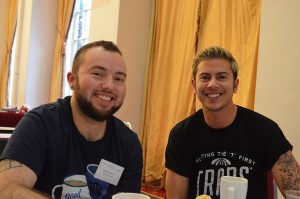 More photos can be found at: https://flic.kr/s/aHsknWWcat
Top Tips
Tips on how to be a trans ally – written by the Trans*Form Group
Respect people's pronouns!
If someone tells you their pronouns, use them, even if you knew them before they changed their pronouns! If you mess up someone's pronouns, correct yourself and continue the conversation. Don't make a big deal out of it as this can be embarrassing and make the individual uncomfortable. The same applies to names.
Don't ask invasive questions!
Questions like 'what gender were you born as?' 'have you had surgery?' 'are you on hormones?' 'what genitals do you have?' are all questions you shouldn't ask a trans individual. Another question to avoid is 'what is your birth name?' Although you may be curious as to what someone's name was before they changed it, do not ask them.
If someone has told you in confidence that they are trans, but are not ready to come out publicly or to certain people, make sure you do not tell anyone. They will come out in their own time when they feel ready to do so. This may mean misgendering them or calling them a different name in front of certain people, make sure to ask when and where it is appropriate to use certain names or pronouns.
If you're not sure what pronouns to use for someone, just ask. They would much rather you ask than just assume (and possibly end up using the wrong ones). If you're not comfortable with outright asking, maybe introduce yourself by saying your name and pronouns and then asking theirs in return, or even just listen to what pronouns other people use for that person, and then once you're sure, use them.
Gender does not equal sexual orientation!
Don't assume a trans person's sexual orientation. Trans people can have many different sexualities, just the same as cisgender people can.
Be patient and supportive!
Many people spend time exploring or unsure of their gender identity, whilst they are still figuring things out. They may change name and pronouns multiple times, this is perfectly okay, not everyone knows right away. Make sure to always use the name and pronouns that fit them at the time, and don't get irritated if they do change their name and pronouns a lot.
If you know someone who's gender changes regularly, for example, one day they are male, and the next they are non-binary, and another they're female, make sure to ask them what pronouns to use for them that day so that you don't offend or misgender them.
If you hear someone using transphobic language or slurs, call them out, explain to them why what they have said is wrong, and tell them the correct term or way of saying something. This also goes for misgendering, if someone you know is being misgendered, correct the person who is doing so. Some trans people struggle to correct people themselves, so they will probably appreciate the help and support, this also shows them that you respect their identity.
Make pronouns a 'normal' thing to ask someone!
At the beginning of meetings or other events where everyone may not know each other, suggest starting the session with everyone introducing themselves and stating their name and pronouns, that way everyone in that space knows how to refer to one another.
Make sure that the trans people you know are aware that they can talk to you in confidence, although there are many things you shouldn't ask, some trans individuals may want to talk to someone about these things, make sure you're always there to listen, and make sure the conversation stays between the two of you.