The Big Music Project Blog
After months of planning and organisation the team at Youth Cymru finally helped to pull off a fantastic day at the Wales Millennium Centre. The Big Music Project, funded by the National Lottery brought together youth organisations and leading partners within the music industry such as BPI and Global. The day consisted of live music from young people, workshops and careers advice from every part of the music industry, from makeup and hair, to lighting design, to managing your own band, this was an opportunity for everyone looking for an interesting career. The Youth Cymru team organised the Glanfa stage based in the public foyer of the Millennium Centre. It was an amazing opportunity for young people with exceptional talent to show off their original songs and their adaptations of cover songs from their favourite artists. Throughout the day we had a mixture of music genre from acoustic and jazz to grime and hip-hop, yet no matter what type of music was on there was always a large crowed not only from the young people at the project, but from the public who were passing. It was a chance for the elderly to witness the grime and hip-hop of today and for the young to witness the older genre of jazz and acoustic blues, it is fair to say that it was an amazing variety of acts that stunned our audience into staying at the millennium for longer than they anticipated. Later in the day, we gave young people who were not part of organisations that youth Cymru had contacted to show off their talents with our open MIC session. They had the chance to sign up at our Youth Cymru stall based in the market place- oh the market place!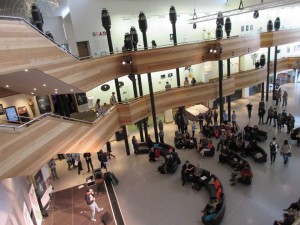 The market place was set up on the Welsh Millennium Centre Stage- yes the main stage, where musicals such as The Lion King, Les Miserable's and Wicked have preformed. The view was incredible and it did make you want to break out in song – personally "I dreamed a dream" from Les Miserable came to mind and yes I had a selfie!- anyway back to the market place. It consisted of absolutely every kind of career that makes the music industry work. Hair and make up were dolling up the young people to look beautiful- not that they didn't already- also, they brought along their special affect make up artist who was giving young people gruesome cuts and scars. Another stall set up was the Brit School, who throughout the day put together an 8 piece band who preformed after two hours of rehearsals- which was hard to believe as they were amazing! They sang tracks by Duffy and Pixie Lott. There were many more amazing stall such as capital and backstage academy. Backstage academy has some very interesting stories about all the concerts they have been a part of such as Robbie Williams The Crown Tour, Take That, Olly Murs and many more! Every stall offered useful and interesting advice for all the young people and inspired them to take the next steps in their career. As for our Youth Cymru stall, we signed up new members and introduced them to ways of helping their community through the money for life grant and the think big O2 grant.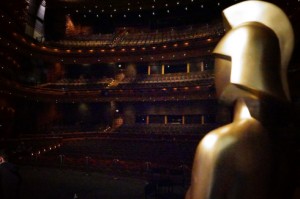 Next door to our Market place was the main stage; this was where all the big acts preformed such as Rhydian, PlanB and Becky Hill. Unfortunately Plan B didn't sing but he did a Q&A time, this was VERY interesting to say the least. Matt, Geriant and Polly were there interviewing the stars on stage, and also took 3 questions from the crowd. Plan B was extremely up front and entirely honest about how he made it into the music industry and what his inspiration was behind his many films and chart topping albums- there was talk of crack and prostitution but we will leave that out for now. Moving on, there was music from Rhydian and Becky Hill along with other bands such as Peasants King and Sion Russell Jones. They were absolutely amazing and the cowed went crazy for them, it was an amazing atmosphere with people singing along and having a little boogie on the floor.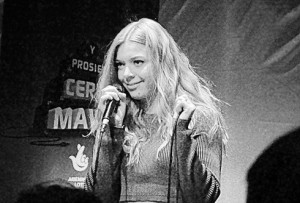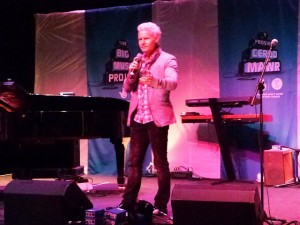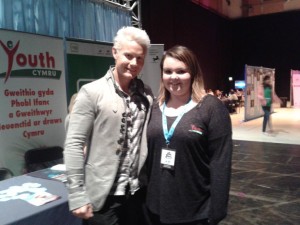 Oh yes, did I mention, Rhydian engaged with all the stalls after his amazing set was finished. Here he is with some of our team at the Youth Cymru stall!   Whilst all this was going on, at the other end of the Welsh Millennium Centre were sessions. These sessions were ideal for young people to learn a bit more about the music industy. They sat and listened intently to people within their chosen careers path that had made it to where they were now and how to get involved in the industry. Also there was a pretty cool studio set up where young people practiced mixing with DJ decks and helping others with lyrics there. This gave young people the opportunity to record their own sound. Let's hope we see some of them make it into the charts!   Overall the day was amazing and the young people seemed to have a fantastic time too! Coming along to The Big Music Project really helped young people get a foot in door and a much more clear understanding about their career choices. So a massive thank you to UK youth, Global, BPI, The National Lottery and of course our volunteers! This day was worth all the planning and organisation that all organisations put into it and it resulted in an unbelievable experience for young people and even for us elders!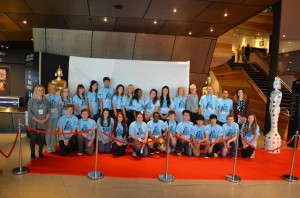 For more pictures please visit our facebook and twitter account, Like and Follow too!   https://twitter.com/youthcymru https://www.facebook.com/#!/YouthCymru?fref=ts