Money for Life Challenge, drop in sessions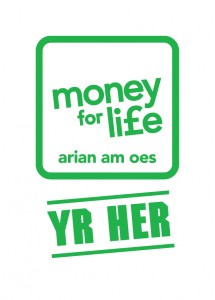 Book in to a one to one drop in session now!
Register for your Money For Life Challenge, with only one month left to apply closing date 21st November.
Need help with ideas? Youth Cymru can work with staff , young people or both, to develop ideas and populate your grant.
One to one drop in sessions available at Youth Cymru (click her for map) on
Tuesday 28th October 10-3pm
Tuesday 4th November 10-3pm
Tuesday 11th November 10-3pm
Tuesday 18th November 10-3pm
Please call Mel on 07989757474 to book a slot or discuss further.
www.moneyforlifechallenge.org.uk
Money For Life Challenge, recommendations from Rachel Dodge at Colleges Wales
Judging criteria
This may sound really obvious but it's amazing how many teams forget about the judging criteria. You can find the criteria on page 16 of the project guide. Use this as a tick-list.
Application Form
Although you will be submitting your application on to the website it would be a good idea to print off a copy of the application form before you go online. This way your team can ensure you've got all the information you need before you start.
Sell yourself
The best part of my job is meeting enthusiastic and passionate young people and project sponsors who really want to make a difference in their communities. Try as much as you can to communicate this through your application.
Don't leave it to the last minute
Even though the deadline isn't until the 21st November you can submit your application at any time before that. The beauty of the website is that, once you've created your account, you can update your application right up until the deadline. Remember to make a note of your log-in details.
Ask someone to read it
Sometimes when you have been working so closely on an application it's hard to know whether it is good or not. Ask your project sponsor, a friend or family member to have a look. They might be able to advise you on how to make your application shine.
Make sure your email address is right
It's so easy to make mistakes when you input information online. We use your email address to communicate with you about everything relating to the challenge so we want to ensure we can keep in touch.
Good luck. We can't wait to hear about your amazing plans to make a difference in your community!