Support for LGBT+ Young People during Covid-19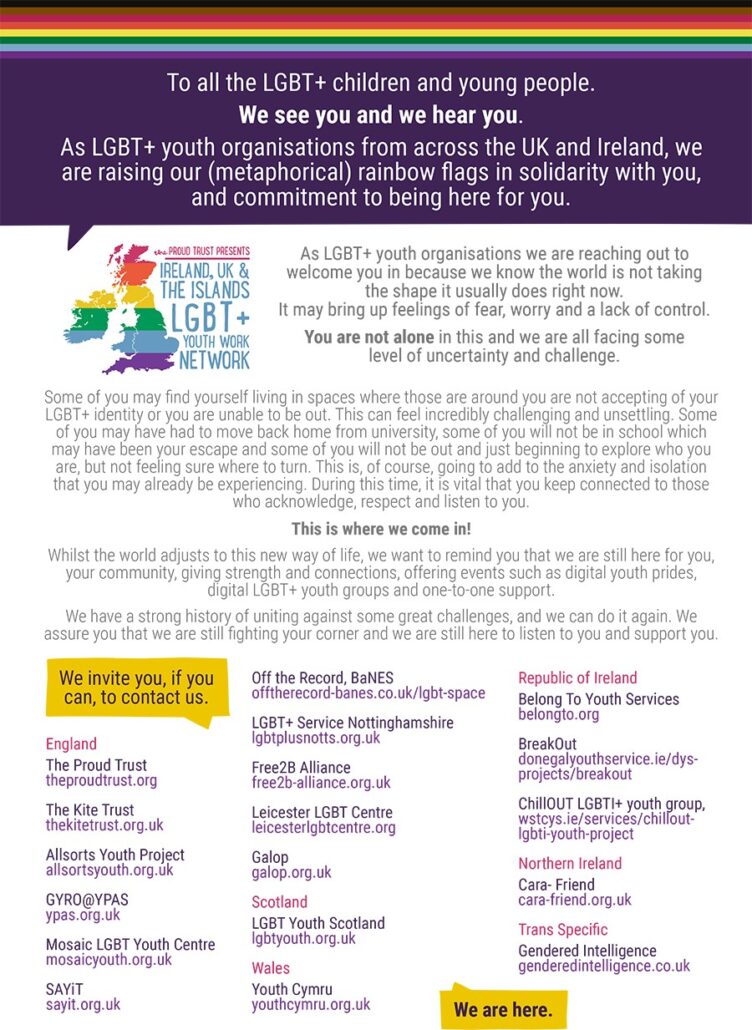 Support for LGBT+ Young People during Covid-19
Youth Cymru were proud to add our name to a message to LGBT+ children and young people, alongside LGBT+ youth organisations from across the UK and Ireland. We know that lockdown is particularly difficult for LGBT+ young people who live with people who do not accept or respect their identity.
Youth Cymru, along with a network of LGBT+ youth organisations, want LGBT+ young people to know that we are still here to support you.
Our Belong group for trans, non-binary and questioning young people (aged 17-25), run in partnership with The Amber Project, is continuing to operate, with weekly sessions taking place online. Young people have taken part in games and quizzes and have redeveloped their group agreement to reflect meeting digitally.