Youth of the Year Awards
Five inspirational young people have been awarded the accolade of 'Youth of the Year 2015' for overcoming adversity to achieve their personal goals.
Winners and their respective youth workers from England, Scotland, Wales, Northern Ireland and the Republic of Ireland were invited to an award ceremony at Buckingham Place where they were presented with their award by HRH the Princess Royal. Each winner also received a £250 Amazon voucher, plus a £750 mini-grant for the supporting youth group to help to continue funding their great work.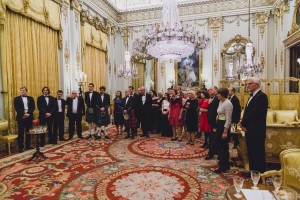 The Youth of the Year Awards in its inaugural year, came to fruition to celebrate and promote the great work that young people do outside of formal education and recognise the valuable part that youth groups play in supporting them. Youth Cymru and national partners, UK Youth, Youth Scotland, Youth Work Ireland and Youth Action Northern Ireland, came together to support the Awards.
Jodie (aged 19) was awarded the Wales Youth of the Year Award.  Jodie has been a carer for her mother since she was 11 years old. Jodie was referred to the Bridgend Young Carers project by her school and when she joined she was a quiet young girl. Although Jodie's caring role was one of the most demanding, she worked hard and achieved 10 GCSE's and 4 A levels.When she was 17, she joined the Young Adult Carer Voice Group where she took part in a number of consultations with Wales Carers Alliance; and contributed to the Social Services and Well-being Act. In 2014, Jodie was accepted to University, gained a part-time job and continues with her caring role travelling home as much as possible. Jodie has supported the project in running workshops and training for young carers and regularly represents young carers in Wales. In June 2015, Jodie was a guest speaker at a Carers Trust Time to be Heard event where she spoke about taking the step to go on to further education and move away from her caring role. Jodie has done so much for the project and is an excellent role model to young carers. She is an example of what hard work can achieve.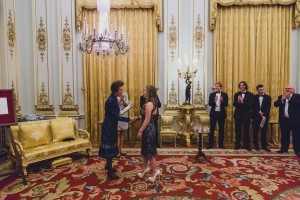 More information about all the winners and the Awards can be found at: http://www.ukyouth.org/latest-news-hidden/item/1004-youth-of-the-year-awards#.VmgYmPmyOkp