On the 11th and 12th August, 2018, Youth Cymru held our annual Youth Music and Arts festival at Ogmore Castle. This historic and beautiful area was the perfect setting for IntroFest 2018.
IntroFest, is designed by young people- for young people. There were opportunities for young people between the ages of 11 and 25 to perform live, volunteer, and get involved in any way at this years outdoor festival.
The Youth Cymru Team worked very hard on the planning of the festival, and made sure there were plenty of things for young people to get involved in over the duration of the weekend. There were activities going on throughout the whole two days in the Youth Cymru Marquee, such as facepainting and glitter art, science activities, and arts and crafts. Outside of this tent, we had various music activities, the ROOTS festival play tent, and even fairground rides set up. In addition to this, there was a variety of food stalls to tickle your taste buds- a selection of tempting cakes and coffee, delicious pulled pork burgers, and freshly cooked wood-fired pizza!
The stage was hosted by our very own Fusion- host of the Big Music Project. He had a helping hand from a past Big Music Champion, James. This dynamic duo did a great job of entertaining the audience, and introducing all of our amazing artists to the stage. There were live performances all day from 11am, and a mix of genres to suit everyone's taste. We had soloists, duos, and bands who wowed the audience.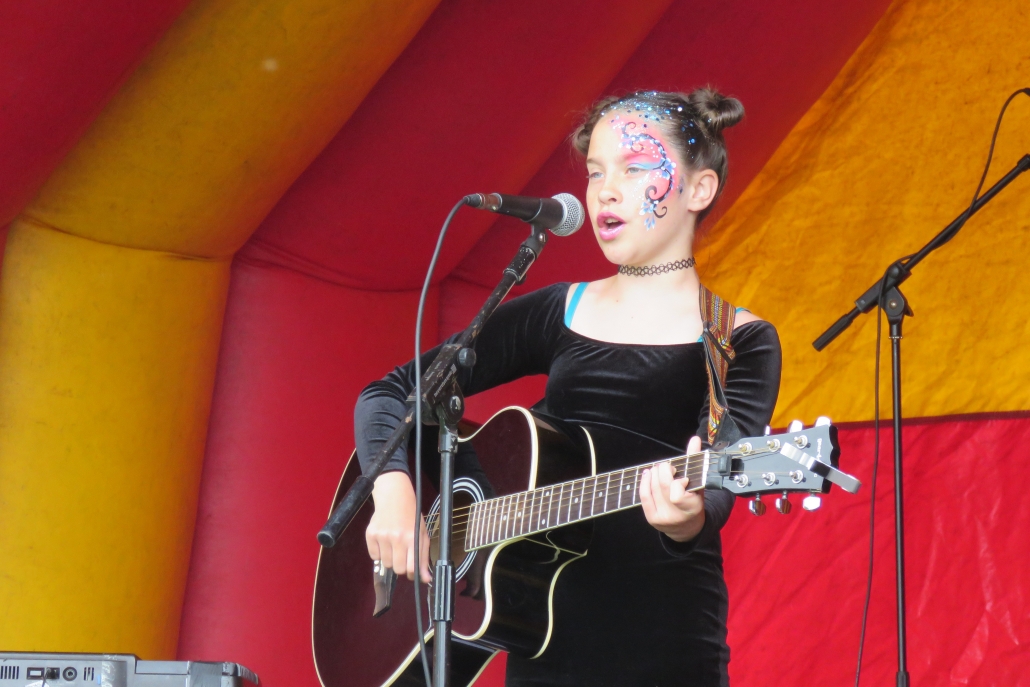 The only downside to a fun filled weekend was the weather. Unfortunately it rained, even though it was the middle of August! We were well prepared for this off chance, (it's Wales!) and set up shelters, along with a heated marquee so that people could gather, relax, and enjoy the live performances.
1
Joe Kelly & The Royal Pharmacy
Of course, the weather didn't bring us down! The show went on, and the courage and enthusiasm of these talented young performers brought the best out in everyone watching. You could see their faces light up on the stage, and their enjoyment and confidence really shone through. By the end, people were dancing in the rain.
So, another great IntroFest done! This year really highlighted the importance of community, and the young people who volunteered and performed should all be extremely proud of themselves. It reminded all of us at Youth Cymru, why we put on these events in the first place.
We hope to see you next year!
Anna Arrieta
Projects and Events Support Officer, Performer
You were all brilliant, whether you brought a variety of entertainment or just yourself, you contributed to making it a great festival weekend (despite the weather)!

Youth Cymru are proud to showcase talent, run activities and create unique experiences at a festival that is important not only to us, but – our young people, the attendees, vendors, hosts and supporters. We couldn't have done it without you!
https://youthcymru.org.uk/wp-content/uploads/2019/07/YAA-Relaunch.Aillansio-.png
529
529
Wenna Pritchard
https://youthcymru.org.uk/wp-content/uploads/2019/02/Youth-Cymru-300x195.png
Wenna Pritchard
2019-07-17 11:34:44
2019-07-17 11:34:44
Youth Achievement Awards Re Launch - Gwobr Cyflawniad Pobl Ifanc Ail Lansio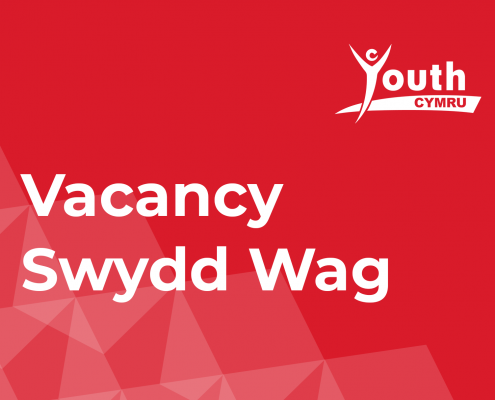 https://youthcymru.org.uk/wp-content/uploads/2019/02/VACANCYSwydd-Wag.png
1215
1704
Wenna Pritchard
https://youthcymru.org.uk/wp-content/uploads/2019/02/Youth-Cymru-300x195.png
Wenna Pritchard
2019-02-08 11:13:18
2019-02-19 12:25:25
Vacancy - Youth Worker