Intern Vacancy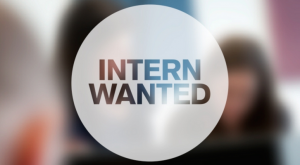 Job Description – Big Music Project Communications, Marketing and Participation Intern
Youth Cymru is recruiting for a Big Music Project Intern to join our team in Treforest Trading Estate, Pontypridd.
The Big Music Project Intern will provide support for the Big Music Project by liaising with hubs, organising Champion development days, providing training for the Youth Achievement Awards, communicating effectively with other national partners, and ensuring all partners are supported to meet their project targets.
The intern will promote the Big Music Project and Youth Cymru's work Nationally using online media and marketing materials. The intern will also support hubs to promote their work to local newspapers and radio stations, in addition to publicising the project on national level.
Finally, the Intern will support how young people are involved in the development of the Big Music Project, and in the participation structure of Youth Cymru overall through Llais Ifanc – Youth Cymru's Young Leadership Panel.
Post: Big Music Project Policy, Communications, and Participation Intern (must be under 25yrs)
Responsible to: Development Manager and Project Support Officer
Salary: £14,500
Based: Treforest Trading Estate, Rhondda Cynon Taf
Hours: Full time – 35 hours per week
Key contacts: Youth Cymru staff, Big Music Project national partners, Big Music Hub Workers, Local and National Press, Assembly Members, Welsh Government officials.
Key objectives
To provide high-quality, day-to-day support on the Big Music Project to both Youth Cymru staff, national partners, and Hub Workers.
To help plan and co-ordinate Big Music Champion Development Days, Celebration events, and Youth Achievement award training.
To communicate the Big Music Project using online and social media, to key decision makers and influencers, and to publicise the work of the Big Music Project to local and national press.
To develop the participation structure of Youth Cymru and ensure Big Music Project participants have the opportunity the shape the development of the Project.
Key tasks
General
Office tasks: answering the phone, taking messages, welcoming visitors, responding to emails.
Administration for events: booking venues, managing invitations, reception duties at events
Contributing to weekly e-bulletins
Supporting all projects run within Youth Cymru
Project co-ordination including distribution of project materials, liaising with project partners and with Youth Cymru members
Attending meetings with external organisations
Writing up evaluations and reports on projects and events attended by Youth Cymru
Big Music Project
Support the delivery of the Youth Achievement Award to members
Provide ongoing day-to-day support for the Big Music Project to Youth Cymru staff, Hub workers, and national partners
Support the planning and co-ordination of the champion development days
Website development and Communications
Support and develop Youth Cymru's Website and marketing all projects
Communicating Projects to key decision makers and influencers in the National Assembly for Wales and Welsh Government
Supporting Big Music Hubs to communicate their work to local decision makers, influencers, and press.
Promoting the work of the Big Music Project on social media platforms.
Effective internal project communications between Youth Cymru, national partners, and Hubs.
Participation
Developing Youth Cymru's participation strategy to ensure Big Music Project participants and Champions can meaningfully shape the development of the project
Working with Llais Ifanc to develop a national participation structure, with representation from all areas of Wales and all of Youth Cymru's projects.
Closing date – 12pm on 28th April 2017
Please send a CV music@youthcymru.org.uk