FUNDRAISING AT YOUTH CYMRU 
The work we do at Youth Cymru has never been more important and we could not do it without people raising money for us by getting involved in a range of events.
As a charity we rely on your support and your donations, in order to continue with our vital work for young people.
Our mission is to support young people to reach their full potential and have a voice in all decisions affecting them, to promote positive images of young people, showcasing their achievements and ensuring the vital role of youth work within Wales is recognised by decision makers and wider society.
If you believe that every young person should be given the opportunity to reach their full potential, there are a wide range of ways you can help us achieve our mission.
attending a fundraising event
be a part of Youth Cymru fundraising event
organise your own funding event
simply making a donation.
please e-mail us at wenna@youthcymru.org.uk or call us on 01443 827840 for more information
KAYA FESTIVAL 2017
August 4 / 5 / 6 2017
Bridgend College, Pencoed Campus on August 4 / 5 / 6 2017
CONTACT US FOR
MORE INFORMATION ON KAYA 2017
DISCOUNTED TICKETS THROUGH YOUTH CYMRU
THE CHANCE TO VOLUNTEER WITH YOUTH CYMRU AT KAYA 2017
RAISE FUNDS FOR YOUTH CYMRU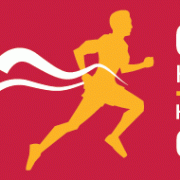 CARDIFF HALF MARATHON –
Sunday 1st October
Registration Fee: FREE
Minimum Sponsorship: £150
Why not challenge yourself to run  and support young people at the same time?
Midnight Skate 2017 
Friday December 1st
Tickets £5
Discount available
Open Mic and Stalls
contact wenna@youthcymru.org.uk