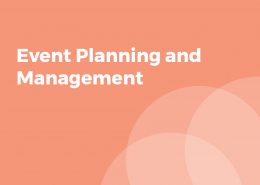 http://youthcymru.org.uk/wp-content/uploads/2017/08/Event-Planning-and-Management.jpg
1216
1704
Hannah Murray
http://youthcymru.org.uk/wp-content/uploads/2017/11/Logo-01-300x138.png
Hannah Murray
2017-03-25 13:00:35
2018-02-15 10:54:51
Event Planning and Management
http://youthcymru.org.uk/wp-content/uploads/2017/08/Who-decides.jpg
1216
1704
Hannah Murray
http://youthcymru.org.uk/wp-content/uploads/2017/11/Logo-01-300x138.png
Hannah Murray
2017-01-25 10:35:43
2017-08-25 10:37:04
Who Decides
http://youthcymru.org.uk/wp-content/uploads/2016/11/Train-the-trainer.jpg
1216
1704
Hannah Murray
http://youthcymru.org.uk/wp-content/uploads/2017/11/Logo-01-300x138.png
Hannah Murray
2016-11-25 10:55:15
2017-08-25 13:45:24
Train the Trainer
Julia Griffiths
Joint Acting CEO and Quality and Funding Manager
Now working as Joint Acting CEO and Quality and Funding Manager Julia brings a wealth of experience and understanding to this training and provides an interesting and engaging opportunity to learn and develop meaningful and important professional skills and learning.
Rachel Benson
Project Development Officer
Since 2014, Rachel has been the project lead on Trans*Form Cymru. The project is underpinned by the United Nations Convention on the Rights of the Child and supports organisations to develop and strengthen trans-inclusive policy and practice, through information, guidance and training. She is currently studying for an MA in Managing Community Practice.
Lizzy Fauvel
Project and Youth Work coordinator
Lizzy is an enthusiastic and relaxed trainer who has over 3 years' experience in training the Youth Achievement Awards in Wales to youth workers. She also delivers Train the Trainer in Money for Life and Generation Code. Lizzy also enjoys delivering political workshops to young people themselves, encouraging them to use their voice and not only shows them how to do this but supports them to in every step of the way.