Our history
—
Commencing as a girls' club, organisation, it owes its existence to the initiative of voluntary leaders who formed a number of independent local federations with the object of seeking mutual support.
The Ocean National Colliery Company played a leading role in forming boys' clubs and girls' clubs in the Rhondda, Garw and Monmouthshire Valleys, collectively comprising the Ocean National Federation. But elsewhere too, particularly in the "non-special areas," it was the clubs themselves which formed their own federations with a view to seeking co-operation, discussing common problems, exchanging ideas, arranging, inter-clubs visits and providing services to their mutual advantage.
What we do
—
Youth Cymru is a major youth work charity operating within the whole of Wales.
Until June 7th 2003 we were known as the Welsh Association of Youth Clubs. The WAYC can trace its history back to the 'Cardiff and District Federation of Girls' Clubs', which was formed in 1934. This means that Youth Cymru has been serving the needs of young people in Wales for over 83 years.
We work collaboratively with our members and other youth facing organisation to provide unique, innovative and life changing opportunities, projects and programmes, bettering the lives of young people in Wales.
Our Mission
—
We believe in young people
Young people need to be believed in to believe in themselves.
We know that the here and now is as important as the future and without valuing them now we can't create the environment from which they can thrive in the future.
Young people need the right support to have their ambitions, aspirations and opportunities realised.
We know young people are experts in who they are and we listen to the stories responding to their needs and help them achieve their aspirations.
We know many young people are tackling disadvantage, poverty and limited opportunities and youth work can play a crucial role in addressing this. (Many of our members are in areas that are experiencing high levels of deprivation – Welsh Government Index of Multiple Deprivation)
Young people have rights and we passionately work to ensure that these rights are upheld, championed and fought for always.
Young people in Wales have the right to actively express and explore their welsh culture and language.
Meet the team
We are a team of dedicated, professional and experienced individuals who are committed to the young people of Wales.
Joint Acting Chief Executives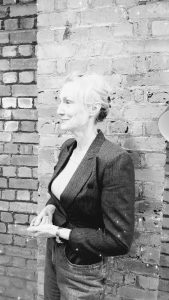 Juila Griffiths
Quality and Funding Manager
Youth Cymru
Melanie Ryan
Development Manager
Youth Cymru
Linda Pritchard
Finance and Administration Manager
Youth Cymru
Wenna Pritchard
Bilingual Communication & Support Officer
Youth Cymru
Rachel Benson
Development Officer
Youth Cymru
Lizzy Fauvel
Project and youth work support
Youth Cymru
Sarah Murray
Financial capability coordinator
Youth Cymru