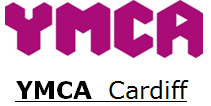 Young people in Cardiff crowned regional winners of national competition with Microsoft,UK Youth & Youth Cymru 
Young people from youth group YMCA Cardiff have been crowned the regional winners of national competition, The Generation Code Challenge. The competition, run in partnership with UK Youth, Youth Cymru and Microsoft, asked young people to work together to design a new app idea that will tackle a social issue in their community.
The young people from YMCA Cardiff had previously taken part in UK Youth's programme Generation Code, which provides coding training and resources to youth workers and young people across the country. The programme inspires future career and education choices by showcasing the increasing opportunities available in a digital world. After being inspired by their Generation Code training, young people across the country put their new skills into practice and entered The Generation Code Challenge.
As one of eight regional winners, the young people have been awarded £200 for their youth club to help them continue on their coding journey.
Anna Smee, CEO of UK Youth, the largest national body for the youth sector, said: "The standard of entries for The Generation Code Challenge was exceptionally high – with many fantastic and inspiring app ideas being submitted across the UK. [insert youth group] is a much deserved winner and through creating their winning idea, the young people had the opportunity to practice their newfound skills from our Generation Code programme while also giving back to their local community. We hope their efforts will inspire many other young people to get creative, get connected and get coding."
Well done Becky and team!!